Judges
Overseeing each event is our panel of dedicated judges – once the competition task is complete they carefully assess and mark each piece of work against a strict and objective criteria.
Can you share your skills and expertise? 
In order to boost its pool of competition judges, SkillELECTRIC is looking for those across the electrical industry who are happy to volunteer their time for a few days each year to judge competitors at regional heats and the national final. Download our judging information for more details.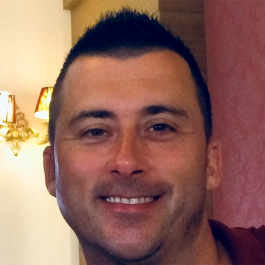 Can you give us an overview of your career to date?
"I started my Electrical Apprenticeship in 1997 and became a fully qualified electrician in 2001. I started being the lead electrician on reasonably sized commercial jobs as soon as I was qualified. I became an Approved Electrician two years later in 2003 and started being the Electrical Supervisor on larger scale jobs such as new Primary Schools, Police Stations etc. I joined SECTT as a Training Officer in May 2009."
"SECTT manages the Electrical Apprenticeship Scheme across the whole of Scotland. My job as a Training Officer is to monitor the progress of trainees, within my area, throughout their entire apprenticeship from the very first day at the college until they are fully qualified electricians. This is done by carrying out regular reviews, both at college and on-site visits."
What do you enjoy the most about SkillELECTRIC and your role as a judge?
"I first visited the competition five years ago when one of my apprentices qualified for the finals. During this first visit, I was very impressed by the scale of the competition and the quality of work each of the finalists were producing, considering it was a fairly challenging competition piece. When I was asked by NET last year to be a judge I was delighted. The quality of work produced by the competitors is exceptional and to be part of the judging team is a great experience. I also enjoy getting to know each of the competitors and get to hear of their work experiences so far at this stage of their career and what their plans are for the future."
Craig Johnston
SECTT
Training Officer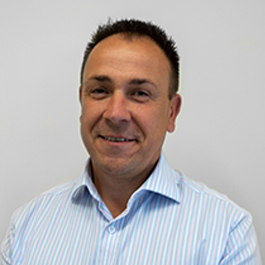 Can you give us a career summary to date?
"My career commenced with an electrical apprenticeship with Midlands Electricity Board where I was exposed to a variety of electrical trade skills, prior to progressing with a number of market-leading organisations all of which presented various opportunities to work on some prestigious and often unusual Commercial, Industrial projects along with a variety of Domestic installations.
I have a wide array of experience which captures electrical, fire and security installation all which have helped develop a varied knowledge in Building Regulations, British Standards, System Design and Contract Management.
At Scolmore Group I have the overall responsibility for the development and implementation of our complete offer covering, technical support on all product ranges across the group portfolio of Scolmore, ESP, Unicrimp and Sangamo. My role also captures new product development, compliance with regulatory requirements, technical feedback on market requirements, along with the development of comprehensive training manuals for both staff and customer requirements."
What are you most looking forward to about the event?
"For me being involved with SkillELECTRIC provides an opportunity to share my industry experiences with today's up and coming professionals, hopefully demonstrating that through dedication and hard work the role of an Electrician can lead to so many more opportunities within the industry than what you would initially imagine when you start on your career journey."
Martyn Walley
Scolmore Group
Scolmore Group Technical Manager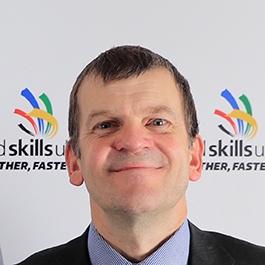 Can you give us an overview of your career to date?
My career started with an electrical apprenticeship with Midlands Electricity Board where I was exposed to a vast variety of electrical work. I then moved into training and as Head of Training for one of the leading electrical contractors, I enhanced my skills and also was able to pass on my skills to others joining or working in the industry. Working now for NET I look after the industry endpoint assessments and developing new assessments for the electrical industry.
My experience covers a wide range of electrical systems and also working on high-security sites with unique challenges. I have sat on a wide range of groups looking at qualifications and also sit on the group looking after the current wiring regulations.
At NET I have responsibility for the development of End Point Assessments for the Electrical Industry and monitoring the centres that deliver these assessments."
What do you enjoy most about being part of SkillELECTRIC and your role as a judge?
"For me being involved with SkillELECTRIC allows me to watch candidates develop through the heats and the final and hopefully move on to represent their country at a world-class level. It also provides an opportunity to share my industry experiences with the candidates and also those visiting wishing to enter the industry. Hopefully, we can inspire others to move forward in an industry that provides a wide range of opportunities for all that wish to follow this career path."
Jon Dicken
NET
Technical Development Manager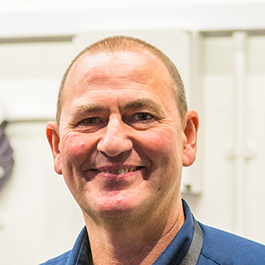 Can you give us a career summary to date?
"At NET I work alongside fellow Technical Development Manager Jon Dicken – together we have joint responsibility for the management and development of NET's licensed assessment centres. After qualifying and working as an electrician at the start of my career, I joined the education sector and whilst at Shrewsbury College of Arts and Technology, I was the Programme Leader of plumbing and electrical, established the college's AM2 centre and worked as an Assessor and IQA for the electrical department.
Prior to joining NET in 2017, I established and operated JTL's AM2 centre in Birmingham and also worked as a JTL Assessor for two years."
What do you most enjoy about SkillELECTRIC?
"The best part of SkillELECTRIC is visiting different areas of the country and meeting the training providers, college personnel and employers who are passionate about improving the industry by supporting the candidates and learners in the electrical industry. I also enjoy seeing how candidates cope with time management when competing in the heats and the finals and the excellent standard of work they complete"
Mark Harrington
NET
Technical Development Manager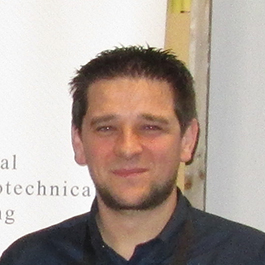 Ian's profile will be coming soon…
Ian Turner
P&R Hurt
Training Officer